About Scott Cofton Associates Ltd
Scott Cofton have enjoyed a predominant position in the IT, Hi-Tech, Sales and Marketing market here in the Thames Valley and the South East. The company was created at the birth of its target market in the teeth of the early nineties recession. The last two decades of highly successful trading have shown the commercial wisdom of the company's founding business concept. The original team, Mike Scott and Anne Marie James, are still actively involved in the business.
Throughout the past two decades, Scott Cofton has been situated in highly prestigious offices in both London Street and London Road, exuding an atmosphere of upmarket professionalism. We have now moved to Davidson House In Forbury Square, the fashionable piazza well known for business and fine dining. This is an ideal location to sustain long term relationships with candidates and clients over the following decade. These deep contacts, many of which go back many years, are invaluable to Scott Cofton's sustained success. In several instances, graduate trainees of the early nineties are now MDs and Sales Directors still working closely with us from the other side of the desk.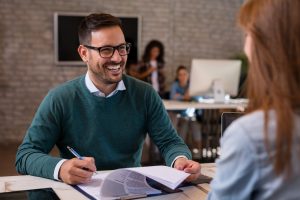 Forbury Square provides the ideal environment to nurture and further these alliances based on real insight and a total resolve to understand and fullfil client and candidate needs.
Our clients include vendors, systems integrators, software houses, distributors, service providers and many household names throughout the Thames Valley and the South East. The sectors include all elements of IT, consultancy, software, the emerging cloud sector, telecoms and other related industries. We are open to other markets for those who wish to choose a different direction. Major accounts and repeat business have always been at the heart of Scott Cofton's approach but it's gratifying so many new names are emerging as satisfied clients as we pull away from the aftershocks of the recent banking crisis. Our business has always thrived on a bedrock of recommendation and referral. Our proactive ethos ensures that new names are always added to the roster.
Scott Cofton Associates' corporate philosophy is based on an in depth analysis of clients and candidates. Our approach takes great account of personality and company cultural factors. Our experience ensures that tremendous collective experience is brought to bear in selecting only the best and most appropriate .We are here to save you time and give you access to the best or most appropriate. It is essential that client needs are met in the required time frame to ensure that targets are met and problems solved in keeping with the demands of modern executive life. Candidates have always lauded the urgency and support which career moves can require. We are always in touch with the best, through all the means which the modern world of social media and communications allow.
For over twenty years Scott Cofton have given you the full benefit of their considerable experience and expertise with a drive to achieve results which remains unequalled. It has never been more important to ensure that sales people deliver real results. Your career choices have never demanded greater care. Scott Cofton have a history which has outshone their local peers. Your future success is our business and absolute pleasure.